Charming family-friendly and welcoming campsite

WELCOME, WE ARE DELIGHTED TO SEE YOU!
HERE IS A BEHIND-THE-SCENES LOOK AT THE IDEAL SUMMER AND THE PERFECT FAMILY HOLIDAY…
OUR MOTTO:
MAKE YOUR HOLIDAY A HAPPY ONE
Charming little 3-star campsite in the southern Ardèche. Our rural holiday village is ideal for a quiet family holiday, a stone's throw from the banks of the Ardèche river.
The Le Coin Charmant campsite is just few minutes away from the Ardèche Gorges and the Pont d'Arc, in a superb natural environment, classified Natura 2000 in Chauzon. It is the perfect place for your family holiday, at the very heart of the main tourist sights of the area, between Balazuc (classified village) and Ruoms, and 12 km from Vallon Pont d'Arc.
A great alternative for a holiday that is centred around nature, exploring the Ardèche, sports and relaxation as a family or with friends.
Whether you opt for a rental (16 Mobiles Homes, 10 of which are air-conditioned, 2 wooden Chalets, 6 Tit'home Tents , 1 Mobilodge) or a camping pitch for tents, caravans and motorhomes (56 pitches), you'll be comfortably settled in a 3.7-hectare natural and wooded area , to enjoy the peace-and-quiet of this wonderful environment.
At the Le Coin Charmant campsite, you can enjoy the shade of the tall trees, the pleasures of the nearby river and every year we pull out all the stops to make sure you enjoy this little slice of heaven.
Available at the reception
At the campsite reception, you'll find some tourist documentation, and an area with swimming, camping and fishing accessories.
We can also take care of booking your sports activities during your holiday, directly with one of our partners:
Canoeing down the Ardèche Gorges
Canyoning on the Chassezac
Treetop adventure course
Horse-riding
Via Ferrata at the Pont du Diable…
Don't hesitate to ask! We love telling you all about our favourite little spots, and sharing useful information to make sure your holiday is a successful one, adapted to your preferences, whether you're alone, a couple, a family or group of friends.
We will share with you our passion for the Ardèche!
Tours of charming villages such as Labeaume (our favourite), Balazuc, Rochecolombe, Vogüé…
Visits of some remarkable sites, classified sites or places hidden away in the surrounding countryside: Chauvet 2 Caves, Aven d'Orgnac, etc.
Come to our favourite places with us: cross the river, etc.
Recommendations, discovery of the local specialities
A holiday in the Ardèche is an unforgettable one…
It's a FANTASTIC place! All that's missing is you!
Sanitary Facilities
Our priority is to ensure your complete safety and a carefree holiday at the Le Coin Charmant campsite.

The sanitary facilities are thoroughly cleaned twice a day using disinfectant, descaling and virucidal cleaning products + hand sanitizer on all contact surfaces.
Our priority: clean sanitary facilities
They should be squeaky clean, and we strive to make sure this is the case all day long.
If you notice anything, please tell us!
Our sanitary facilities include:
2 areas with individual shower cubicles, including 2 family cubicles, toilet, beauty area, baby-changing area (bath, changing table), shared sinks and a child's sink, cubicle for people with reduced mobility
2 toilet areas
1 area with sinks for dishes and laundry basins
1 area with Washing Machine (requires a token) and drain
You'll also find a Travelling Library at the Coin Charmant…
These books are really special: they travel the world looking for readers.
Take them with you, read them and if you like them, pass them on!
Give them to a friend, leave them on a bench… So that someone else will find them!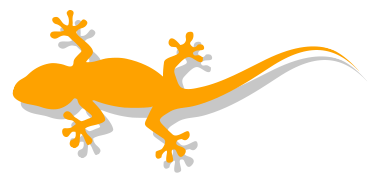 The Snack Bar La Grignotte
What could be better than enjoying a leisurely breakfast in the sun, sitting in front of the snack bar, a few metres from the swimming pool and play area?
Fresh bread and pastries are available from 8:15am every day, for breakfast on your pitch or at your rental (to order the day before).
At lunchtime and for dinner, La Grignotte offers a menu with Ardèche products: Ardèche platters, vegetarian plates, the charming burger, kebab plate, children's menu, etc. And for the whole family, an irresistible portion of chips.
If you're going off to explore the Ardèche, we can provide you with picnic hampers (local deli meats and cheeses from the Ardèche).
An ice cream, a snack at the end of a great day? Come to the outdoor terrace at the snack bar for a refreshing treat! Or why not taste some wine from a regional wine cellar, a local beer of the Ardèche, or enjoy a cocktail with friends at the Le Coin Charmant campsite bar.
Every evening in July and August and at weekends, we propose a menu with a wide range of dishes, made using local products wherever possible.
And to end these great days with your family, come and join us for a concert, some dancing under the stars, or play some games as a family…
At the snack bar, you'll also find a small grocery store with some basic essentials (there's a supermarket 2 km away) as well as some wine and beer from local producers.